Atrabilarian/ous
Browsick
Discomfort
Dolefulness
Dolesome
Dumps
Gloomy
Hyperchondria
Pitiful
Sadness
Tristful
What do these words have in common?

Yep, you guessed it. Part of their definition is 'melancholy' and, in whose dictionary?

That's right. Sam Johnson himself. Because, of course, he's a self-confessed fanboy of Anatomy.
Johnson kept a pet. Not the sort of pet you'd enviously wonder if you could smuggle home, but the sort of pet you'd begin to wish you were allergic to, just to avoid having to spend time in its presence. His pet: a black dog.
When I rise my breakfast is solitary, the black dog waits to share it, from breakfast to dinner he continues barking […] After dinner what remains but to count the clock, and hope for that sleep which I can scarce expect.

1738
The solution to insomnia? A spot of reading, of course. And what better to read than a book which promises and acts as a cure. You've guessed it, Anatomy prescriptions all round.
Perhaps he is one of the better known admirers of Burton's tome. He both prescribed it and sang its praises to James Boswell (best known as his tireless biographer). Allegedly giving it the privileged position as the book to get him out bed. But, this position, can easily be misinterpreted. On a surface level that throwaway remark appears to suggest his desire to read it and immerse himself in Burton's prose. That may be the case.
But, crucially, it was not just enthusiasm which fuelled Johnson's early morning sojourns into melancholy. It was deep need and urgency to chase away his own 'black dog' which also beckoned him from the bed sheets to those pregnant pages which embalmed him as moth-like his melancholy pulled him to the light, he chose to share this light with Burton and be enlightened by his advocated cures and, with a specific biblio-therapeutic practice attend to his melancholy. We know this based on Boswell's reports concerning Johnson's relationship with Anatomy. Most famously, Boswell noted that:
Burton's Anatomy of Melancholy [Johnson] said, was the only book that ever took him out of bed two hours sooner than he wished to rise.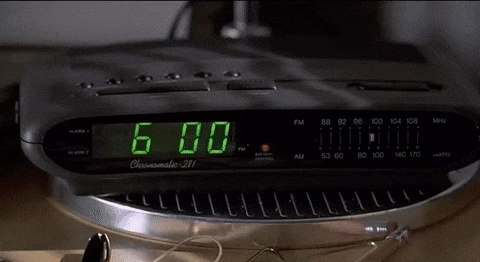 But he also prescribed it (as well as constant light), and its constituent advice, to Boswell, which reveals a good deal more about why he may have also been reading Burton's Anatomy:
The great direction which Burton has left to men disordered like you is this, be not solitary; be not idle: which I would thus modify;—If you are idle, be not solitary; if you are solitary, be not idle.
Interestingly, he separates himself, and his own melancholic tendencies, from his advice here, through the distancing 'men like you' (implicitly, not me). One way to avoid idleness, therefore, is to occupy one's time and a weighty tome such as Anatomy may well fit the bill. Surely study of a volume such as Anatomy is not a communal activity, but it certainly takes no prisoners of idleness. One out of two isn't too bad, and certainly if we take Burton's justification of writing the volume as an avoidance of idleness and melancholy, then Anatomy can certainly act curatively in Johnson's eyes, as well as a really successful wake-up call. Actually by modulating Burton's statement Johnson slips out of the judgement of solitariness, since by reading Anatomy he is not idle, and nor now will Boswell be if he heeds Johnson's advice.
But (thankfully) not all of Johnson's readings of Anatomy were through such rose-tinted spectacles. He too found the volume of quotations to be, at best, a little excessive, even if the book itself had merits. Thus, Boswell records Johnson conversing on its merits and pitfalls as he gives advise on cultivating control of one's mind:
To have the management of the mind is a great art; and it may be attained in a considerable degree by experience and habitual exercise […] Let him contrive to have as many retreats for his mind as he can, as many things to which it can fly from itself. Burton's Anatomy of Melancholy is a valuale work. It is, perhaps, overloaded with quotation. But there is a great spirit and great power in what Burton says, when he writes from his own mind.
The silly responder in me, wants to know how someone can writing not from their own mind.. But of course that is not the point here. Johnson is trying to emphasise, I suspect, the powerful pen of Burton when he writes from his own mindful experience of melancholy and its constituent practices and cures. So perhaps another useful takeaway, for Johnson, from Anatomy is a literary lesson in how to cultivate and talk of one's mind, melancholic or otherwise.
This book, weighty enough to press on your chest and awaken you two hours before you really want to get up because you want to explore its contents and because you believe it may do you some good, is hefty enough to throw down upon those dark four-legged thoughts which dogged Johnson, and one he was to recommend prescriptively for the numbing of, or enlivening away from, melancholy and its accompanying comrades of idle solitariness, and as a model for writing insightfully and mindfully in the truest sense of that word.
For Johnson Burton's mindful take on melancholy mattered, and thus he was to sing its praises to adjust and apply its advice, and indeed to use material from within its covers, in letters, discussions, and popping up across his canon. For him, if you were browsick, a ready compress of Anatomy would serve to alleviate the melancholy and to give you a fascinating insight into the process of mind reading and mind writing.